Smartup Zero: a Blueprint for Disruption
This essay is a roadmap towards the launch of the first Smartup in the world. It explains how this new type of business can create and govern revolutionary technologies that enable people to transform their own communities from within. It's an answer to the call of our scientific community and our children that are 'marching for their lives' to fundamentally transform the social, economic and technological structures of our societies to prevent the collapse of our climate, biodiversity and our own humanity. Smartup Zero is an effort to create one of the many solutions that are needed in such a quest. It's an answer to the challenge on how to make people need less stuff and contribute more.
ESSAY READY SOON
CROWDFUNDING CAMPAIGN LAUNCHING SOON

Onlive: the information network for the real world
CURRENTLY WORKING ON- Onlive is the most ambitious project RSNMC ever initiated. Onlive is a completely new social platform that acts like a completely new OS. Onlive wants to create a better world by creating a better way of information and functionality exchange. Together with partners as TNO, AFC AJAX, Amsterdam ArenA, Stampwallet, Fonk, The Office Operators and Groovidi, RSNMC created a Proof of Concept and a research report. Currently RSNMC is occupied with finding the means to get this project into the Minimal Viable Product phase.

Read all about this disruptive project right here!

Download the official research report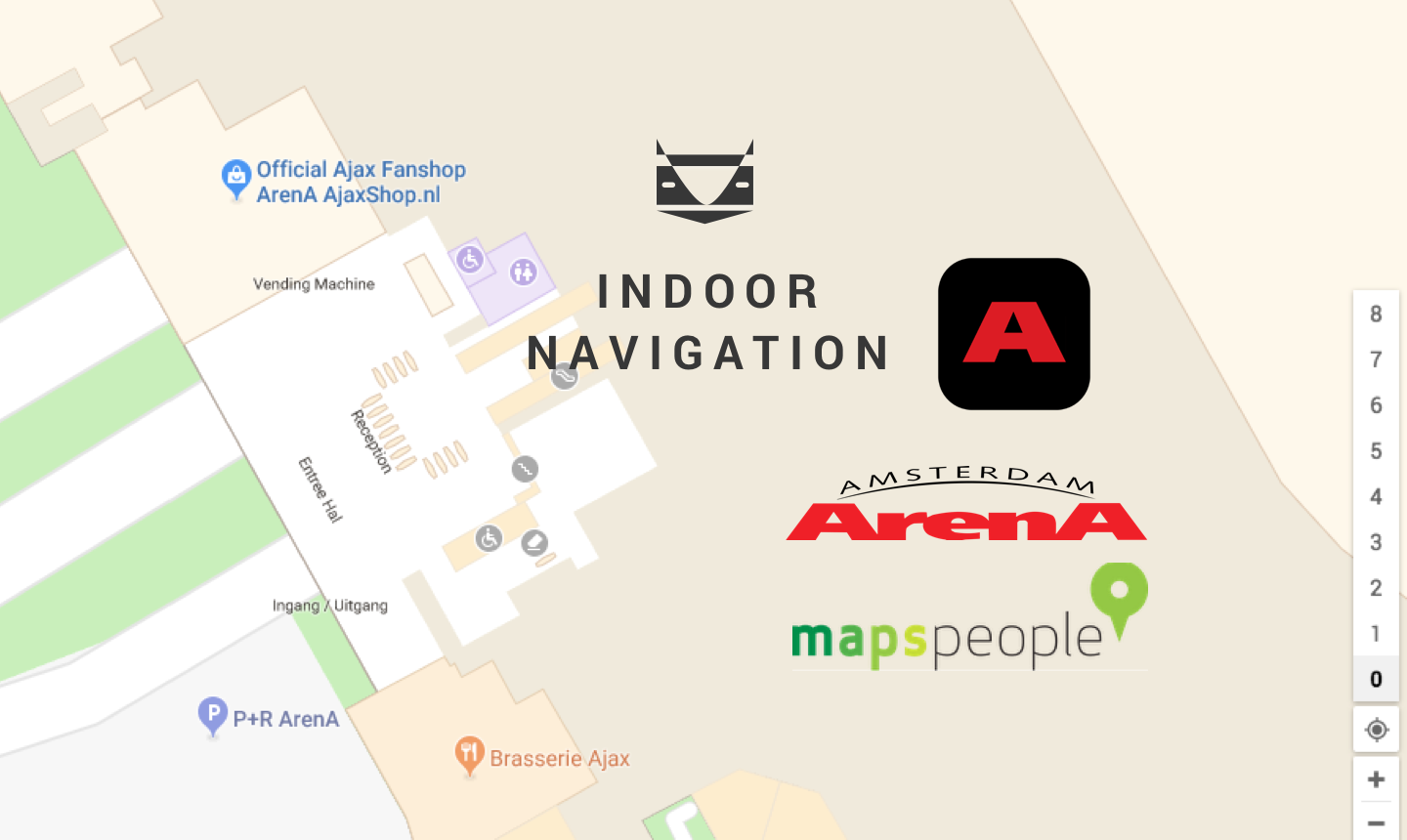 Indoor Navigation in the Amsterdam ArenA
CURRENTLY WORKING ON - For the Amsterdam Arena we are realizing the installation of the MapsIndoor SDK in the Amsterdam Arena App which should allow future visitors of the Amsterdam Arena to navigate through the stadion.
Groovidi: driving engagement through music
Project has ended!
Groovidi is a new and revolutionary marketing platform that improves customer engagement through the medium of sound or music. Groovidi is a new marketing channel for event sponsors, brands & event organisers, that also enhances and improves the client experience.
The platform can be used in any industry, for any event, anywhere, at any time.

Watch a video about Groovidi here:
https://www.youtube.com/watch?v=uS4kH5TeDig&t=15s
Vidimoda: the interactive catwalk experience
PROJECT IS CLOSED - Vidimoda was a short term project that focused on creating interactive fashion shows. Models that were walking on the red carpet triggered information about their outfits on the smartphones of the visitors. The basic concept is now used for ONLIVE.
Inventions & Projects
Projects initiated by RS New Media Concepts